Probate
Florida Probate Lawyers - Statewide Service - Flat Fees
Nadine David founded Florida Probate Law Group after serving as the probate and guardianship staff attorney for the Eighth Judicial Circuit of Florida. In that government role, she advised local judges regarding thousands of probate and guardianship cases. The role of the court's staff attorney is to review the facts of each case and conduct research to inform the judges regarding what relief should be granted. Working closely with the judiciary, learning how the court analyzes probate matters, and studying the ideal way to present a case to the Circuit Judge for a fast resolution imparted Attorney David with the skills necessary to help Florida families get through probate efficiently. Attorney David founded Florida Probate Law Group with the mission of making probate affordable and predictable for families in Florida after watching many families overpay for substandard probate representation while she worked for the probate court.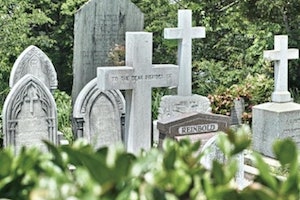 Since then, she and her husband/law partner Charles "Cary" David have helped hundreds of families navigate Florida's probate process and successfully transfer assets from deceased loved ones. Mr. David is an experienced probate litigator who regularly authors articles on the Florida Probate Law Group Blog. Mr. David is likewise a member of the Florida Justice Association, and a frequent contributor to the Trial Lawyer's Email Listserve. Mr. David's probate flowcharts are utilized by attorneys throughout the state of Florida.
Their law firm, Florida Probate Law Group, handles probate estates in every jurisdiction in Florida, and had the privilege of helping to restore the legacy of rock and roll legend Bo Diddley. Working statewide and charging flat fees, Florida Probate Law Group is a leading resource for Floridians who need to transfer the property of a deceased loved one.
When a family member passes away, legal red tape and confusion regarding how to settle the decedent's affairs can exacerbate grief and overwhelm a family. Florida Probate Law Group provides clarity and direction to families in the wake of tragedy. The Complete Guide to Florida Probate is a resource created by Florida Probate Law Group designed to assist families in fully understanding the probate process. This exhaustive guide explains when probate is needed, what assets must go through probate, and the steps necessary to complete the probate process.
In addition to helping families all over the state, Florida Probate Law Group is also used by Florida plaintiffs' lawyers to administer the estates of decedents in high stakes wrongful death cases. Our Florida probate attorneys work with injury firms from Key West to the panhandle to ensure that wrongful death related probate cases are administered quickly and correctly.
Under Florida's Wrongful Death Act, a wrongful death case cannot move forward without a "Personal Representative" being appointed to administer the decedent's estate. This appointment represents the beginning of a complex process that will settle the decedent's debts, distribute property to heirs and/or estate beneficiaries, and attribute wrongful death litigation proceeds to the decedent's estate and survivors. Florida Probate Law Group has successfully facilitated hundreds of wrongful death estate administrations and can assist with wrongful death related probate anywhere in the state.
See our resources for lawyers here.
Below, find useful information regarding probate and Florida Probate Law Group: