A Gainesville FL probate attorney with our firm can answer questions about the estate administration process, call today – (352) 354-2654.
Probate is the process of transferring ownership of a deceased person's belongings and assets to those people entitled to receive them under Florida law. In a probate case, a judge determines who is entitled to benefit from a decedent's "estate." An estate is simply everything a decedent owned when they died. If the deceased person had a will, that document will determine who receives what share of the estate. If the decedent died without a will (intestate), the estate will go to the decedent's closest relatives (see "intestate succession" rules here).
In Florida, there are two different types of probate; formal administration and summary administration.
Summary Administration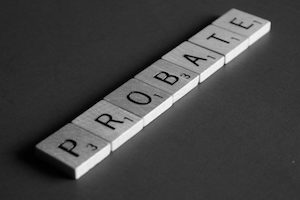 Summary estate administration is a shorter, less expensive type of probate available for estates containing less than $75,000 in non exempt assets, or for decedents that died over two years ago. Exempt assets include the house that the decedent lived in (when left to a spouse or descendent) and two vehicles that they owned. Therefore, anyone who has more than $75,000 in assets in addition to the house that they live in and cars that they drive, will have an estate that is ineligible for summary administration. The process of summary estate administration involves a Petition for Summary Administration being drafted and submitted to the probate court. After approving the petition and receiving supporting documentation, the probate court enters an Order of Summary Administration which legally transfers the assets of the decedent.
Formal Administration
Formal estate administration is a more lengthy probate process that involves the appointment of a "personal representative" to administer the decedent's estate (other states refer to this role as the "executor"). Formal administration is necessary when the decedent's estate does not qualify for summary administration, or when there is a specific need for a personal representative to handle the affairs of the decedent. For instance, if a lawsuit needs to be filed against someone that caused the death, a formal administration is needed so that the personal representative of the estate can facilitate the lawsuit. You can speak to a Gainesville FL probate attorney about your case for free by calling (352) 354-2654.
Estate Creditors
Both categories of probate administration in Florida involve the consideration of creditor claims. In a summary administration, it is up to the petitioner (the person filing the case) to make a diligent search for creditors and arrange for payment from eligible assets. In a formal estate administration, a notice is published in the newspaper alerting creditors that they have 90 days to file a claim in the probate case if they allege that they are owed money by the decedent. The personal representative has an opportunity to object to these claims if they are not valid.
Certain "exempt property," including the house that the decedent lived in, is exempt from creditor's claims under Florida law. The decedent's Florida residence is referred to as "homestead property," and receives special treatment under the Florida Constitution.
The reason that Florida protects homestead property from estate creditors is to prevent families from being deprived of their home by debt collectors after a breadwinner dies. Homestead protection extends to the spouse and children of the decedent, and also prevents a decedent from using their will to give their homestead property to anyone but their spouse or minor children. Homestead property is protected from all debt, except mortgage debt and debt to building contractors, because those categories of debt are considered to be "attached to the land."
If a decedent passed away more than two years ago, all creditor's claims are barred, and no creditors will be paid through the probate administration.
What is a Valid Will for Probate?
In Florida, any writing signed by two witnesses in the presence of the testator (person writing the will) is a valid will that can be admitted to probate. A will does not need to be notarized to be effective, but if the will is not notarized one of the witnesses to the will must make a statement to the court authenticating the will.
Wills can be challenged on the basis of incapacity or undue influence. Incapacity means that a decedent was not in their right mind when signing the will. Evidence of incapacity includes a diagnosis of dementia or other disease affecting the brain. Undue influence means that a person close to the decedent tricked or coerced them into signing the will. Evidence of undue influence includes the fact that the influencer paid for the will, receives benefit from the will, and had a close relationship with the decedent. If a will is found to be invalid, the previous valid will becomes controlling. If no previous will exists, the estate reverts to intestate succession. You can reach to a Gainesville FL probate attorney for a free information session by emailing cdavid@circuit8law.com.
How Long Does Probate Take?
A variety of factors influence how long a probate administration takes. Summary administration can be completed more quickly than formal administration, because there is no 90 day waiting period for a notice to creditors. Either form of probate is expedited when all parties agree regarding the disposition of the estate. Probate litigation arising from disagreements about how the estate should be divided can significantly prolong the time it takes to complete an estate administration.
For non litigated estates, summary administration generally takes between 2-6 months to be completed and formal administration generally takes between 4 months to one year for full distribution to take place.
How Much Does Probate Cost?
Different probate attorneys have different ways of charging for probate representation. Many law firms charge by the hour. There are major disadvantages to these types of billing arrangements. Hourly billing means the longer they take to solve the problem, the more that they get paid. Furthermore with an hourly law firm, you don't know how much you will end up paying or how many times they will come back and ask you for more money.
At Florida Probate Law Group, we charge reasonable flat fees, meaning that you know exactly what you will pay for your probate case at the beginning and can rest assured that our attorneys are efficiently handling your matter instead of dragging it out to create extra fees. Our probate fees run from $1500.00 to $5000.00 depending on the specifics of your case and what type of probate you need. Court costs range between $345.00 and $655.00.
Avoiding Probate
Once someone passes away with assets titled in their name, probate is the only way to get those assets transferred to their loved ones. However there are several things you can do during your lifetime to avoid the need for probate upon your death. Naming "pay on death" beneficiaries to bank accounts and financial instruments will cause them to automatically transfer to a designated person when you pass away, avoiding the cost and delay of a probate case. Similarly, executing a life estate deed or "ladybird deed" can avoid probate for real estate by automatically transferring title to property upon death.
Trust based estate plans likewise avoid probate by transferring ownership of assets to a trust during your lifetime, and designating a successor trustee to immediately take control of those assets upon your death. Trust bases estate plans have many other uses, including avoiding estate taxes, and protecting inheritances from legal judgements and division through divorce.
Florida Probate Law Group
Florida Probate Law Group is dedicated to providing thorough and efficient representation in probate cases throughout the state of Florida. Florida Probate Law Group helps families who have lost a loved one navigate the legal process required to administer the decedent's estate. Our mission is to educate our clients of their legal rights and help them reach their goals. Our staff is dedicated to guiding clients through difficult times and offering strategies to move forward.
Before Nadine David founded Florida Probate Law Group, she worked as a probate court staff attorney handling probate cases for the Eighth Judicial Circuit and assisting judges with their workloads. During her time at the courthouse, she saw that far too often families are taken advantage of by unscrupulous lawyers dragging out the probate process to rack up hourly fees. Upon entering private practice, Attorney David created a probate firm that charges flat fees (not hourly) so clients know what they are getting into upfront. Now, the attorneys at Florida Probate Law Group help hundreds of families navigate probate and guardianship matters each year, delivering predictable results at agreed upon prices.
Our Probate attorneys handle cases for families in every major city in Florida, from Gainesville to Tallahassee, to Miami, to Jacksonville, to Tampa, to Ocala, to Panama, to West Palm Beach, to Ft. Lauderdale, to Orlando, to Naples, to Sarasota. Our lawyers are Floridians and enjoy helping our neighbors.
Affordable Probate
Florida Probate Law Group was founded to provide Floridians with a predictable and affordable alternative to the typical probate process. The traditional model of pay-by-the-hour attorney's fees meant the longer the lawyer takes to solve your problem, the more they get paid. We reject that idea, and charge flat fees for our probate cases, getting families through the probate process without the extra stress of unpredictable attorney's fees. A Gainesville FL probate attorney with our firm would be happy to explain the specifics of our case and quote you a flat fee during a free consultation.
Our law firm was founded on the values of transparency and flat-fee billing. That means we are always honest with our clients about the cost and they can know exactly what they are getting into at the outset of the case. Most lawyers charge by the hour. When you are charged by the hour, the longer it takes to resolve your case, the more money your lawyer gets paid. Bill-by-the-hour lawyers charge you for phone calls (even if you are calling for an update), for printing, for sending faxes, for "long distance" phone calls, et cetera. Bill-by-the-hour lawyers charge you a relatively modest upfront fee (a "retainer") and then continue charging you above and beyond that amount. Before you know it, you are neck deep in an outrageous legal bill and you are trapped in feeling like you have no choice but to keep paying in hopes of one day actually resolving your matter.
Contact Us
Call us anytime at (352) 354-2654, or email cdavid@floridaprobatelawgroup.com for to arrange a free consultation and get qualified advice about your probate case.
Statewide Probate Lawyers
Based in Gainesville, Florida Probate Law Group works statewide administering estates in every city and jurisdiction. A Gainesville FL probate attorney with out office with be happy to discuss your matter free of charge.