Guardianship
Our Gainesville FL, guardianship lawyers are here to help your family when a loved one can not care for themselves, or when a child is receiving assets that must be placed under the authority of a guardianship court. Based in Alachua County, our guardianship lawyers have experience establishing guardianships throughout the state of Florida from Panama City to Key West. A Gainesville FL guardianship lawyer at our firm will be happy to answer any questions that you have about a specific case.
Guardianship for Adults
When an adult lacks the capacity to care for themselves, Florida Law provides a procedure through which another person (typically a family member) can be appointed by the court to make decisions for the person lacking capacity. When a person loses capacity through age or injury their family can purse what is know as an "incapacity guardianship."
Incapacity guardianship proceedings involve the appointment of an examining committee (three medical professionals appointed by the court) to interview the incapacitated person (known as the proposed ward). The court likewise appoints a "guardian ad litem" to represent the interests of the ward in the proceeding. The court then makes a determination of what rights should be transferred to the proposed guardian.
When a person lacks capacity due to a developmental disability, an alternative proceeding known as a "guardian advocacy" is available to the family, which does not require the appointment of an examining committee.
Minor Guardianship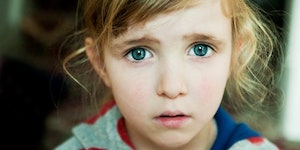 When a child receives a settlement or inheritance above $15,000.00, Florida statutes set out rules to protect the interests of the minor. One of those rules is the requirement for a court appointed "guardian of the property" to oversee the minor's assets. Florida courts closely scrutinize potential guardians because, in the past, irresponsible guardians have misappropriated funds belonging to children. Our firm is experienced in having guardians appointed, securing court approval of child settlements, and ensuring children's assets are held in compliance with Florida law.
Gainesville FL Guardianship Lawyer
For a visual guide to guardianship rules (based on a child's gross settlement/net settlement) in a minor injury case, reference our flowchart:
2021 Child Settlement Flowchart
If you have questions about a guardianship matter in Florida, call Florida Probate Law Group today at (352) 354-2654 to speak to a Gainesville FL guardianship lawyer.
Click here to learn more about the guardianship process in Florida.