Florida Wrongful Death Damages
August 9, 2017
Understanding Florida wrongful death damages in crucial to successfully resolving a death claim. Section 786.21 of Florida's Wrongful Death Act provides a statutory framework for wrongful death claims, and outlines six categories of damages available to litigants. These categories are (1) lost support and services, (2) lost companionship and protection, (3) mental pain and suffering, (4) lost parental companionship, instruction, and guidance, (5) medical and funeral expenses, and finally, (6) lost earnings. However, many wrongful death cases are settled without specifically designating what category of damages the settlement is meant to compensate.
Our flowchart breaks down which categories of Florida wrongful death damages are available to survivors: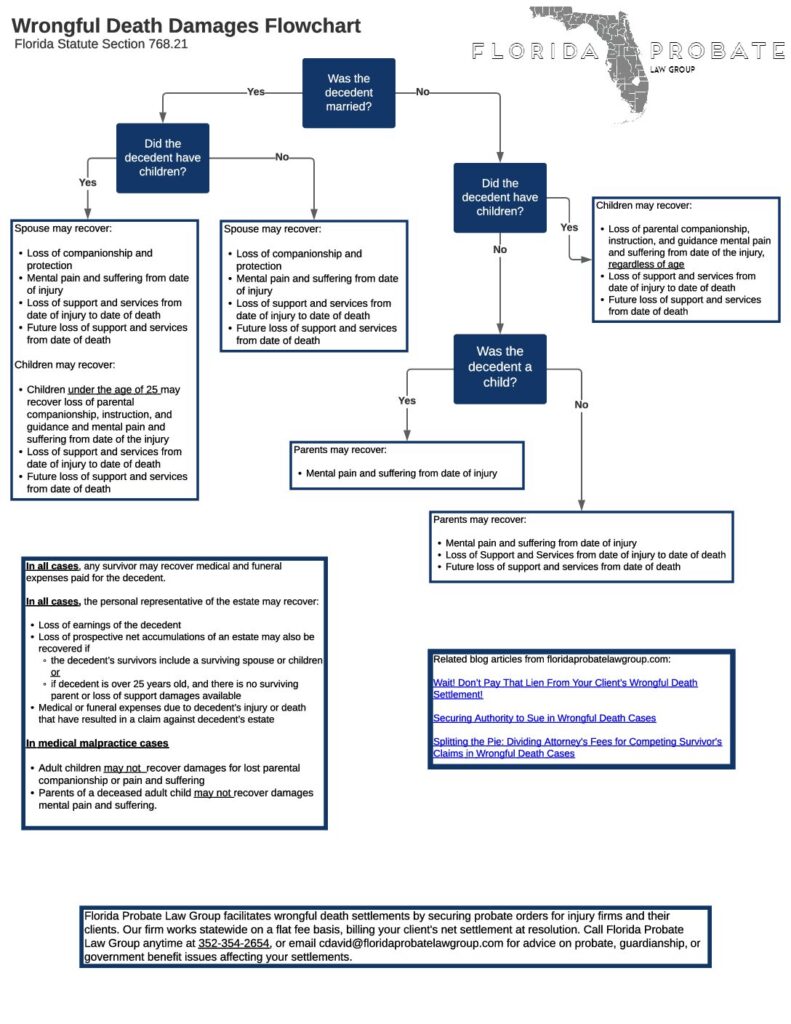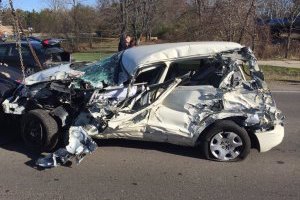 Failure to properly designate and apportion damages can result in needlessly subjecting your client's settlement funds to creditors of the decedent's estate, as explained in our prior blog article. Damages paid for lost earnings go into the decedent's estate, can can therefore be claimed to pay medical expenses and other debts accrued during the decedent's lifetime. To maximize your client's settlement, damages should be designated as anything besides lost earnings when possible. Simply request a clause in the release, or memo on the settlement check indicating which category of damages the funds are meant to compensate. A probate attorney can then secure a court order designating those funds as payable solely to the decedent's survivors, avoiding all creditor claims related to the decedent, including medical liens arising from the fatal accident. When no designation has been made, but releases have been signed, an experienced probate attorney can nonetheless protect your client's settlement through a strategic Petition for Court Approval.
If you have questions about probate issues affecting your settlements, call us at (352) 354-2654, or email cdavid@floridaprobatelawgroup.com.